One of the common positive comments we receive from guest who have stayed at Villa del Palmar Cancun is how much they enjoyed the resort activities during their vacation. Our five star resort in Cancun takes pride in offering guests a number of different kinds of activities from gourmet treats to wellness activities to outdoor sports and kids club pastimes. Throughout the month of October, Villa del Palmar Cancun will be making fun and healthy resort activities a priority in support of October Wellness, a month-long event dedicated to healthy and well being.
[separator type="space"]
Fun and Healthy Resort Activities
Yoga and pilates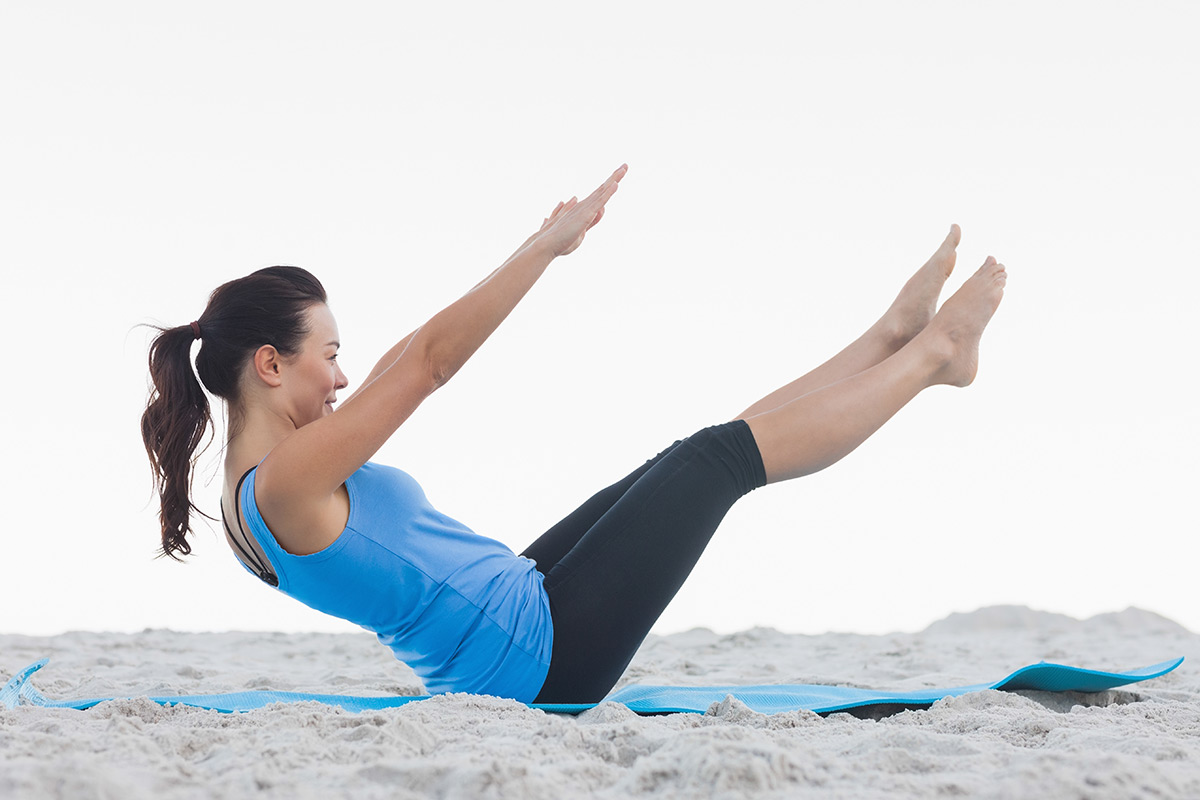 Yoga and pilates are two of the most common fitness and wellness activities that guests can enjoy at the resort. Most days the classes take place in the open air or occasionally in the exercise room a the gym which is open 7 days a week.
[separator type="space"]
Paddleboarding and SUP Yoga
Guests can borrow paddle boards free of charge for use at the resort and there are special stand up paddle board yoga classes($) for those who want to try something new or perfect the art of balance.
[separator type="space"]
Temazcal
Especially for October Wellness, Villa del Palmar Cancun will erect a traditional sweat tent, known in Mexico as a temazcal, which includes a cleansing ritual and steam room type experience on the beach. Access to the temazcal rituals are included in the October Wellness packages, or guests may pay separately to use this special service.
[separator type="space"]
Pool Fun
In addition to doing some healthy laps in the adults half moon pool, you can keep fit in the water with regular water volleyball and swimnastics, amongst other fun resort activities.
[separator type="space"]
Beach Fitness
There are plenty of beach fitness resort activities at Villa del Palmar Cancun to burn off that delicious lobster dinner at Davinos or an extra pudding at Zamá. Try kayaking or snorkelling or a game of beach volleyball or soccer.
[separator type="space"]
At Villa del Palmar Cancun, wellness is one of our passion points to ensure that our guests go home feeling like they have truly had the vacation of their lives. Why not add the October Wellness package to your vacation plans this October. It's not too late for a last minute wellness retreat.
[infobox maintitle="Book Now" subtitle="Toll Free 1 877 845 3795″ bg="red" color="white" opacity="off" space="30″ link="https://wellness.taferresorts.com/wellness-retreat"]